A PUBLICATION OF THE
PROPHETSTOWN UNITED METHODIST CHURCH
JUNE NEWSLETTER 2021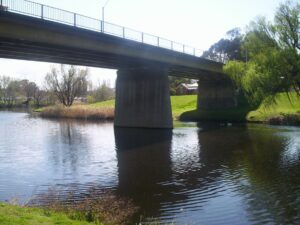 This last month has been very difficult for me and our family. My mom was a large part of everything we did and to lose her has and continues to be very difficult. As I was reflecting on the large impact that she has had on my life, I went over the bridge in Prophetstown and a little while later the one in Erie. Under those bridges is the Rock River. Now I grew up in Rockford, and the Rock River goes straight through Rockford and divides it East and West. I remember when I was little, we would go down to the river and feed the ducks bread. As I got older, I used to go to the YMCA and run on the path next to the river. We watched fireworks that were shot off the bridge by the river for many years and then when we began ministry, we moved away. It was strange not to be next to the Rock River. We then served churches in Scales Mound, Elizabeth and Savanna. Then last year, we moved to the Erie/Prophetstown area. We also moved back to the Rock River. Each time I pass the river, I remember all those wonderful memories from my childhood and how they have shaped who I am today. A river makes many twists and turns. Sometimes its flow even changes direction. The same thing happens in our lives. We change directions and our lives have many twists and turns. God leads us through all these things and has an abundant life for all of us. God leads me through losing my mom, but also reminds me of all the memories I made with her and all the things she taught me, these things will live forever. Just like God's love is forever with us. Think about the many different twists and turns your life has taken and realize that God is not done with us yet. Pastor Joey
PRAYER SERVICE
THURSDAYS AT 11:30AM LIVE ON FACEBOOK WITH
PASTOR JOEY &
PASTOR TIFFANY.
Keegan Behrens-Prophetstown High School
Kyle Behrens-College-Stevens Point in Wisc.
(Parents Randy Jennifer Behrens)
Braiden Brooks – Prophetstown High School
Koby Brooks – Prophetstown High School
Jakob Brooks – Prophetstown Jr. High School
(Parents Jeremy & Kelly Brooks)
Makenzie Glassburn-Prophetstown High School
(Parents Mike & Angie Glassburn)
Dylan Fuller – Minooka, Il Middle School
(Grandparents Larry & Barbara Stewart)
Jacob Hummel-Augustana College
(Grandparents Louis & Betty Hummel)
Brody Naftzger-Prophetstown High School
(Parents Jeff & Shelly Naftzger)
Gavin Olinger-Prophetstown High School
(Parents Gabe & Nicole Olinger)
Josh Smith-Prophetstown High School
(Parents Shawn & Angie Smith)
Shealee Stewart-Hampshire Il High School
(Grandparents Larry & Barbara Stewart)
MISSION CHATTER
Well, the Mission Committee is still on vacation—could this be permanent?—lets hope not!!
Please continue to keep Pastor Joey and his family in our prayers. Pastor Joe's mother passed away a couple weeks ago of cancer. Pastor, we hope there is comfort in knowing we share your sadness and care about you and your family.
June is the month we celebrate Father's Day and we would like to share a little message about Fathers (only fair, we celebrated Mother's Day!)
A Father brings strength and stability to the family and a feeling of security to life…he gives you a sense of values and self-worth and a foundation of love to last a lifetime.
Happy Father's Day
Judy—Sandy—Tammie—Connie

JUNE'S LITTLE THOUGHTS
I WAS DRUGGED BY MY PARENTS!
The other day, a friend at a store in our town read that a methamphetamine lab had been found in an old farmhouse not far away and he asked me, "Why didn't we have a drug problem when we were growing up?" I replied that I DID have a drug problem when I was young: I was drug to church every Sunday morning. I was drug to family reunions and community socials no matter the weather. I was drug by my ears when I was disrespectful to adults. I was drug to the woodshed when I disobeyed my parents, told a lie, brought home a bad report card, did not speak with respect, spoke ill of the teacher or preacher, or if I didn't put forth my best effort in everything that was asked of me. I was drug to the kitchen sink to have my mouth washed out with soap if I uttered a profanity. I was drug out to pull weeds in mom's garden and flower beds and cockleburs out of dad's fields. I was drug to the homes of family, friends, and neighbors to help out some poor soul who had no one to mow the yard, repair the clothesline or chop some firewood; and if my mother had ever known I took a single dime as a tip for this kindness, she would have drug me back to the woodshed.
Those drugs are still in my veins and they affect my behavior in everything I do, say, or think. They are stronger than cocaine, crack, or heroin; and, if today's children had this kind of drug problem, the world would be a better place. God bless the parents who drugged us. (Anonymous)
This was sent to me by a friend who came across it while cleaning out a drawer. Thanks for sharing! Connie
JUNE BIRTHDAYS
AVA GRAVILA – JUNE 4
ADDISON RASER – JUNE 4
SUTTON BEBON – JUNE 5
IRMA DESSING – JUNE 9
LORI SWANSON – JUNE 10
JEREMY BROOKS – JUNE 11
DARRELL ROBINSON – JUNE 13
CARTER AMES – JUNE 14
CALEB SCANLAN – JUNE 14
BARBARA SEIFERT – JUNE 17
NANCY PETERSON – JUNE 18
FRANK HEISNER – JUNE 20
CHASE SWANSON – JUNE 21
DALTON SWANSON – JUNE 21
TAYLOR SWANSON – JUNE 21
REBEKAH GRAVILA – JUNE 26
TAMBER RIPPY – JUNE 26
JUNE EARL – JUNE 27
JOSH SMITH – JUNE 27
OWEN MILLER – JUNE 28
JANE MORPHEW – JUNE 28
SCOTT WIRSING – JUNE 28
LARRY STEWART – JUNE 30
JUNE ANNIVERSARIES
Connie & Earl Murphy – June 1
Rev.Wayne & Alzada Wachholz – June 13
Rebekah & Michael Gravila – June 14
Jeff & Teresa Bielema – June 16
Angie & Mike Glassburn – June 22
Louis & Betty Hummel – June 24
Judy & Woody Bryan – June 28
Cory & Tammie Oleson – June 28
Kim & Brian Smith – June 30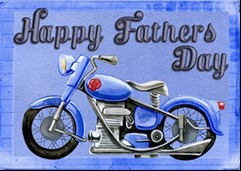 IF YOU HAVE PRAYER REQUESTS, OR WANT TO TALK, PLEASE CONTACT PASTOR JOEY @ 815-656-0362, OR EMAIL: PASTOR JOEYGARCEA@GMAIL.COM
Bear Necessities
Personal Care Pantry
Where: Leon UMC
17173 Lomax Road
Prophetstown
When: 3rd Saturday of every month from 10am to 11am.
Available items: Laundry Detergent,
Toilet paper, Bath Soap, Toothpaste, Dish Soap, Shampoo. Other items available from time to time.
PRAYER SERVICE
THURSDAYS AT 11:30AM LIVE ON FACEBOOK WITH PASTOR JOEY &
PASTOR TIFFANY.